In the March '13 issue of The Oprah Magazine Hallie talks about "Growing Up Ephron" — with three talented, articulate sisters (Nora, Delia, and Amy), all coming of age in the shadow of a complicated, talented, unhappy mother.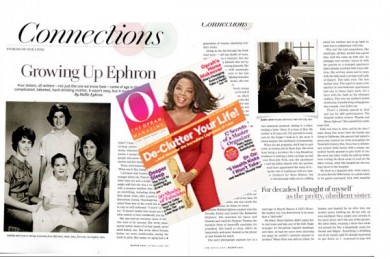 Sometimes when people ask me about
Nora, I feel like saying, "You know,
there are three other Ephron sisters."

But to understand any of us, including
Nora, you'd have to start with our
mother -- a woman well ahead of her time.
Of all the Ephron women, she was surely
the most exceptional, for better and
for worse.