On-line press kit for Hallie Ephron, author of "There Was an Old Woman" and "Never Tell a Lie
THERE WAS AN OLD WOMAN:


Boston Globe Best Seller

!
"The germ of the idea for 'There Was an Old Woman' came to me on a cold January morning a few years ago when my next-door neighbor was pulled out of her house." Read more…
Gr

eat reviews for "There Was an Old Woman"
Reviewer Joe Meyers (Hearst Connecticut Media Group)

:  "I kept reading [THERE WAS AN OLD WOMAN], way too late into the night, because I knew I couldn't rest until the story was played out." "Ephron is fast becoming one of contemporary fiction's masters of suspense."

Boston Globe:

"Ephron's novels are gripping because her characters are just real and nuanced enough to identify with. Ultimately, it's compassion that makes us stay up late reading and, nose in book, miss our subway stop the next morning."

Washington Post:

  "For those who love Gotham and abhor gore, 'There Was An Old Woman' is the perfect thriller lite." "A New York suspense story set in an extraordinary outer-borough neighborhood that will stay with readers."
Times Record News (Witchita Falls, TX): "There Was an Old Woman is "a brilliant offering fans of suspense and intrigue will thoroughly enjoy."

Burlington Times News:

"'There Was an Old Woman' is a well-crafted thriller with compelling characters, an entertaining story and just the right amount of suspense.  … [It] will certainly keep you riveted from the first page to the last."

Lansing Journal:

"[There Was an Old Woman] is a dark, captivating and deliciously creepy tale that's liable to keep you reading all night long."

Winnipeg Free Press

: "DESPITE the bedtime story image suggested by the title, American writer Hallie Ephron's new novel is no children's nursery rhyme. There Was an Old Woman is a tightly wrought, expertly written and frighteningly real suspense thriller that will keep you turning pages."
"There is a depth to her characters that is reminiscent of Ruth Rendell's probing, often painful characterizations."

Iron Mountain Daily News

: "Ephron treats her reader to interesting tidbits of New York's history and a clever plot."

Patriot Ledger

and Taunton Daily Gazette: "Sparks fly in Hallie Ephron's New York City suspense novel"

The Day Connecticut:

[THERE WAS AN OLD WOMAN is] a terrific and instantly engaging plot – but along with the tightening garrote of tension are wonderfully developed characters who deal with poignant problems including alcoholism, fraying sibling and maternal relationships, care for the aging, and the tantalizing hope that, despite evidence and Thomas Wolfe to the contrary, you CAN go home again.

Bookreporter

calls THERE WAS AN OLD WOMAN "character-driven," "engrossing," "well told," "Ephron's best!"
Publisher's Weekly: A "touching novel of suspense." Its "portrait of the intimate details of the inescapable consequences of age and alcoholism is as gripping as any traditional mystery."
Kirkus praises its "creepy vibe." "Portraying the inner life of an aged widow struggling heroically against her limitation, it's very good."
Booklist  recommends its "characterization — particularly Mina, still sharp in her tenth decade — and the nicely detailed sense of place."
NY Times Best Selling Author Jacquelyn Mitchard: "Hallie Ephron's newest is that thing you almost never see — an utterly fresh story. Evie and her crew will keep you guessing and hoping and teetering between laughter and tears, all the way home."
Sarah Weinman, Editor for Publishers Marketplace:  "A terrific novel of contemporary domestic suspense"

BOLO ("Be on the Look Out") Books

calls THERE WAS AN OLD WOMAN a "gem."
NY Times Best Selling Author Tess Gerritsen: "Superb suspense and unforgettable characters make this an absolute must-read. There Was an Old Woman is so good, I devoured this in one ravenous gulp."
Carl Brookins on DorothyL: "I could hardly put it down. Creepy, tension filled, filled with emotional turmoil and characters that seem to rise from the pages and sit beside you while you read. Not a mystery in the usual sense, not a novel of slam-bang adventure with bodies dropping on every other page. This elegantly crafted novel demonstrates a mastery of story-telling, of how to feed tidbits of information to the reader in a way that not only keeps one glued to the book, but step-by-step raises gut-wrenching questions of life and death and reality."
NY Times Best Selling Author Deborah Crombie: "Hallie Ephron has an extraordinary talent for imbuing the ordinary with menace, and for creating wonderful, memorable characters. Mina, the old woman of the title shines. This is Ephron's best book yet and readers won't be able to put it down."
Award-winning Author Hank Phillippi Ryan: "Haunting. Compelling. And beautifully written. This insidiously creepy and eerily sinister tale twists and trns with suspense — and a surprise around ever corner. Hallie Ephron is the queen of secrets — and the star of suburban noir."
NY Times Best Selling Author Julia Spencer-Fleming: "Hallie Ephron hits a grand slam with this suspenseful tale of long-held secrets, family foibles, and human frailty. 'There Was an Old Woman' is a stellar novel."
Interviews and profiles
Photos
Click on the photos for high-resolution JPG.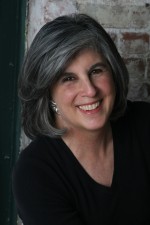 - Please: Credit Lynn Wayne – This photo is free licensed.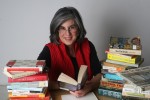 - Please: Credit Lynn Wayne – This photo is free licensed
Books by Hallie Ephron
There Was an Old Woman (Wm. Morrow, April 2013)

Come and Find Me (Wm. Morrow, March, 2011)
Never Tell a Lie (Wm. Morrow, 2009)
The Bibliophile's Devotional (Adams Media, 2010)
1001 Books for Every Mood (Adams Media, 2008)
The Everything Guide to Writing Your First Novel (Adams Media, December, 2010)
Writing and Selling Your Mystery Novel: How to Knock 'Em Dead with Style (Writers Digest Books, 2005)
And the Dr. Peter Zak mysteries by G. H. Ephron written with co-author Donald Davidoff
Amnesia (St. Martin's Minotaur, 2000)
Addiction (St. Martin's Minotaur, 2001)
Delusion (St. Martin's Minotaur, 2002)
Obsessed (St. Martin's Minotaur, 2003)
Guilt (St. Martin's Minotaur, 2005
Book Covers
Click on the links for high resolution jpegs: