Three time finalist for the Mary Higgins Clark Award!
Hallie Ephron's work has been called "unputdownable" (Laura Lippman), "unsettling" (Seattle Times), "ingenious" (Joseph Finder), "richly atmospheric" and "Hitchcockian" (USA Today), and "deliciously creepy (Publisher's Weekly). With THERE WAS AN OLD WOMAN (2013, Wm Morrow) she delivers her most accomplished novel of psychological suspense yet.
There Was an Old Woman
Finalist for the Mary Higgins Clark Award

A BOSTON GLOBE best seller

Now in paperback
"Hallie Ephron's 'There Was An Old Woman' is a New York suspense story set in an extraordinary outer-borough neighborhood that will stay with readers… . For those who love Gotham and abhor gore, 'There Was An Old Woman' is the perfect thriller lite." — Maureen Corrigan, Washington Post
GREAT reviews:
Boston Globe: "Ephron's novels are gripping because her characters are just real and nuanced enough to identify with. Ultimately, it's compassion that makes us stay up late reading and, nose in book, miss our subway stop the next morning."
Joe Meyers Hearst CT Media: "Ephron is fast becoming one of contemporary fiction's masters of suspense."
Winnipeg Free Press: "There is a depth to her characters that is reminiscent of Ruth Rendell's probing, often painful characterizations."
"Lansing Journal: "Dark, captivating and deliciously creepy tale that's liable to keep you reading all night long." 
 Bookreporter: "Character-driven," "engrossing," "well told," "Ephron's best!"
Publisher's Weekly: A "touching novel of suspense," "as gripping as any traditional mystery."
How much of the story is based on fact?
Are you wondering: Is Higgs Point a real neighborhood? Did a bomber really crashed into the Empire State Building? Did someone actually survive in an elevator that fell 80 floors in the aftermath of the crash? …Read more
Hallie talks about her writing
Hallie in "O" Magazine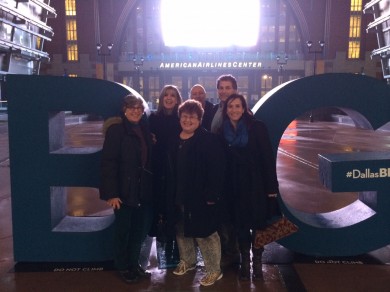 MWA University – The Dream Team in Dallas! Getting ready to teach a sold out, all day mystery writing workshop: Hallie Ephron with Hank Phillippi Ryan, Charlaine Harris,Reed Farrell Coleman, Dan Stashower, and Jess Lourey.
DARA (Dallas Area Romance Authors)
January 25, 2014Had a great time teaching a day-long suspense workshop! Taking a breather here with (l to r) Allison Collins, Anita Learned, Allie Burton, and Addison Fox.